NEW!
These are ShadowForge's "Elven Archers".


Large front view Large rear view
Here's three of my regular Archer regiments. Archers are the foundation of any wood elf army, and so I have plenty.
The first regiment is all 9 metal archers made by Citadel, plus one with a sword as a leader.

The next is 6 plastic archers plus a command group.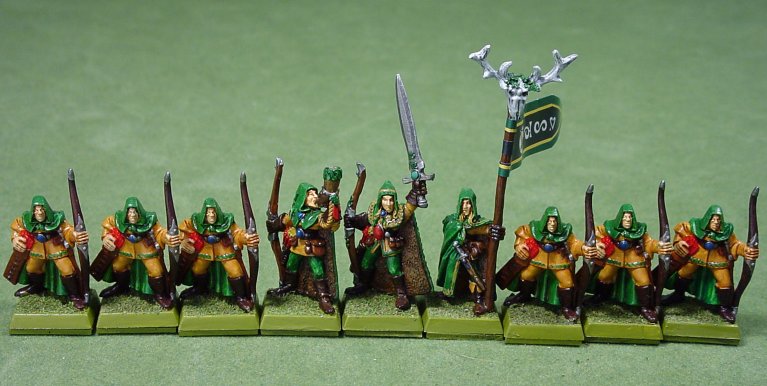 I have 9 plastic archers with a metal archer with sword as a leader.

Last Updated 1/30/2003